Our community-centric IBDP Theatre Arts performances are often insightful, reflective experiences for our students. Opening up the Media Room to students, staff, and parents alike, Theatre Arts classes embrace the responsibility of establishing lighting, staging and dramatic effects that will engage a diverse audience, resulting in a range of illuminating responses and critiques at the end of the session. So, how did Grade 11 Theatre Arts recreate this experience as Halcyon transitioned to its Remote Learning platform - providing immerse theatrical experiences and building a platform for audience response?
Grade 11 adapted heir Solo Performance practices to an online environment with ease, innovating in the face of the challenge of converting their stage productions into film.Greta performed a monologue as part of her solo, a dark, grayscale piece of film that effectively spread tension throughout the Google Meet room participants. On reflection, she explained that delivering her performance in film form pushed her to think about video composition, lighting and set in a new way. Similarly, Mary Iris had creatively rethought her concept to have the desired impact on her audience - she had intended for the audience to empathise with the character through staging, and had to adapt her plans to construct a similar relationship through video and makeup.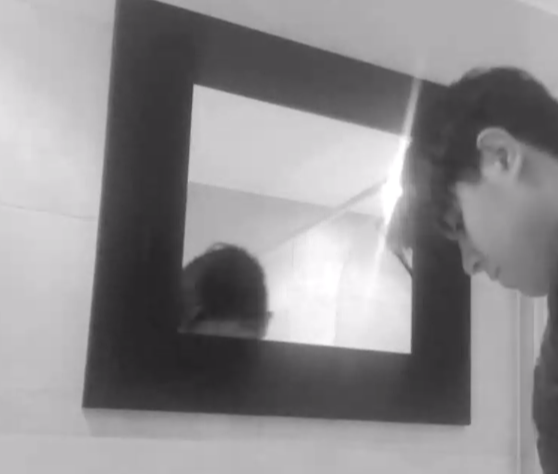 Staff, students and parents joined the online audience to provide feedback for all our Theatre Arts students and we look forward to watching their final solo performance livestreams! Grade 11 student Marella - directing an adapted version of the monologue from 'Girl Interrupted' - notified the Google Meet room that her mother had some thoughts to express on the dramatic, eerie music and jarring editing of Manny's monologue, filmed through a mirror.
Just as Theatre Arts performances connect our community in evening performance on our campus, Halcyon's families found a way to connect virtually through livestream film performances in our Remote Learning period.